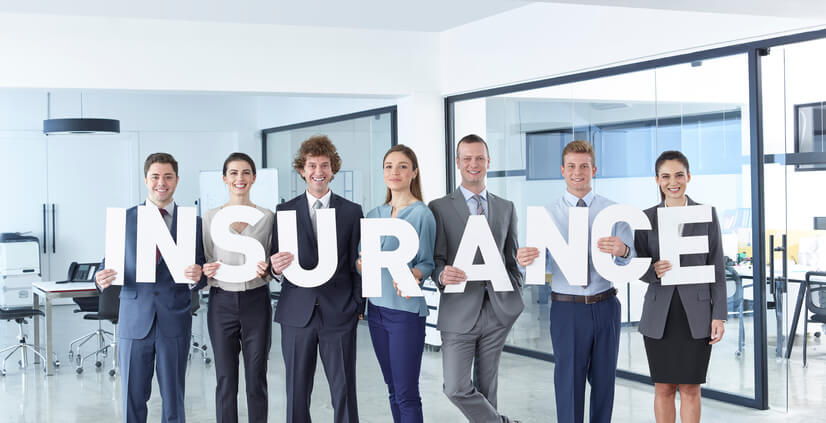 Business Insurance
Let us protect your business so you can focus on what you do best. Whether you run a small or large enterprise, we offer the best expertise and coverage for your business needs, we work with our insurers to provide different business insurance products to help you cover and management your risks.
Whether it's reviewing your existing policies to reduce risk, recommending an appropriate general insurance, or assessing the adequacy of existing coverage, we can put you on the right track early on.
What is Property All Risk Insurance ?
The Property All Risk Insurance provides coverage against physical loss, destruction or damage to the insured property which occurred during the policy's period and is subject to certain terms, conditions and exclusions. This policy provides a wider coverage range than the Fire and Allied Perils insurance policy that as the name suggest, provide coverage only for perils named in the policy.
Who Need Property All Risk Insurance ?
For most business, the infrastructure and equipment is essential property to keep the business moving. Without these property, your business will be interrupted resulting to loss of profit. However, as a matter of fact, there are just too many factors outside of your control and the best way to assure peace of mind is to be adequately insure. By taking up Property All Risk Insurance, your business property can be protected against costly repair or replacement due to sudden unforeseen and sudden loss or damage arising from any peril not specifically excluded.
What is Public Liability Insurance ?
Public liability insurance provides coverage for the cost of legal action and compensation claims made by third party against your business if they are injured or their property suffers damage whilst at your business premises or whilst you carried out work in their home, office or business property.
Who need to buy Public Liability Insurance ?
No matter how careful you are, accident can happen and that's why Public Liability Insurance is so important.
If your business comes into contact with members of the public, it's likely you'll decide you need public liability insurance. It's an insurance that's particularly popular with shops, tradesmen and salons, because it can cover the cost of compensation claims made against you for injury, or for damage to someone's property.
You may need Public Liability insurance protection if you come into contact with third parties in one or more of these ways:
– Customers visit your business premises such as restaurant, clinics, shops, spa or saloon etc
– You work on client sites e.g. carrying out work in your customers' home
– You work in public areas e.g. work carried out in public can potentially cause injury to a passer-by
What is Package Insurance ?
A Package Insurance includes more than one kind of insurance coverage into a bundle. For example a Package Policy may combine coverage for property, business interruption, public liability, work injury compensation and much more all into one contract. Package insurance are available for services like : Clinic and Restaurant etc
Who needs to buy Package Insurance ?
If you are a business owner that needs more than one type of business insurance, it will make sense obtain a package insurance as this will provide ease of administration. Most importantly, the good news is, buying a package insurance is much more cost effective than buying the coverage individually.
What is Product Liability Insurance ?
If your company make or sell products are frequently exposed to possible risk even after their products are sold. If a product ever causes physical injury or property damage, a liability suit against the business may follow as people seek compensation for the damages they incurred. Product liability insurance can help businesses protect themselves from covered suits that are filed over product-related incidents.
Product liability insurance is a specialized form of commercial liability coverage. As a form of liability coverage, the insurance often helps pay legal fees, judgments and settlements associated with claims.
Who needs to buy Product Liability Insurance ?
There are many businesses in New Hampshire that may benefit from having a product liability policy. General speaking, businesses that manufacture, assemble, transport or sell products might be exposed to product-related risks and need a policy. Such businesses may include (but aren't limited to) manufacturers, distributors, wholesalers, retailers and freight companies.