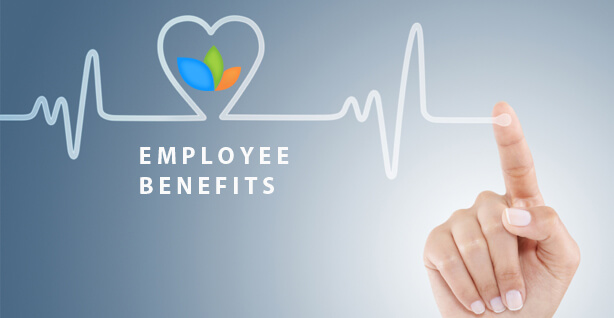 EMPLOYEE INSURANCE
Once you have employees, your responsibilities become more substantial and there are types of insurance that your business is legally obligated to obtain such as work injury compensation insurance, foreign worker medical etc.
Offering benefits to your employees is important because it shows them you are invested in their welfare. Surveys has also shown that 80% of respondents would choose a job with benefits over an identical job with 30% more salary but no benefits.
What is Group Travel Insurance ?
Business Travel can be essential in today's globalized commercial landscape. However when things doesn't goes as planned, it can become a stressful and expensive affair. Group Travel Insurance can protect your employees providing a peace of mind wherever your business takes them. A Group Travel Insurance provide coverage for a wide range of incidents and unforeseen circumstances – from emergency medical evacuation to trip disruptions, loss of personal property & travel documents or accidents.
Who Need Group Travel Insurance ?
Organization who require employees to travel for business will need a Group Travel Insurance because they are liable for their employees' well-being in unforeseen circumstances such as a emergency medical evacuation, sudden changes to political and social landscapes, lost baggage, flight diversions. During such times, organisation will be faced with possibility of incurring substantial expenses which can be taken care of by a Group Travel Insurance in place
What is Professional Liability Insurance ?
Professionals have knowledge and skills in a specific area, and they're expected to use that expertise correctly when hired by clients. If a professional makes an error in their work, the client can sometimes seek compensation for any financial loss, damage or injury caused by the mistake. Professional liability insurance policies help professionals protect themselves against covered liability lawsuits that could arise from mistakes they make while working.
Professional liability policies often help pay legal fees, judgments and settlements associated with covered lawsuits and claims. In most cases, they'll cover legal fees regardless of a professional's fault. (All coverage are subject to a policy's terms, conditions and limits.)
Who Need Professional Liability Insurance ?
Professionals who are self-employed likely don't have coverage for work-related errors from another policy. Thus, getting a professional liability policy can provide valuable protections in these situations.
Professionals who work for an employer might have professional liability coverage through their employer, but the coverage offered might not provide all the protection that these professionals need. First, employer-sponsored coverage usually doesn't extend to pro bono work done for charities or consulting work done for other businesses. Second, an employer-sponsored policy might have lower limits than a professional would like.
For these two reasons, professionals who have employer-sponsored coverage might still want to purchase their own professional liability policy. They should at least review the protections offered by their employer's policy with an agent who can help explain what the policy offers and point out any gaps in coverage.
What is Group Personal Accident Insurance ?
Group Personal Accident Insurance help take care of the well-being of your employees, providing financial support in the event of an accident. It provides 24-hour worldwide coverage on your employees' lives against death or permanent disablement including medical expenses incurred in the event of an accident. Depending on the plans you choose, it is common that comprehensive coverage such as Traditional Chinese Medical treatment expenses and hospitalization benefit are included in most Group Personal Accident Plans.
Who Need Group Personal Accident Insurance ?
Any organisation who wish to provide some form of coverage and financial support to their employees in the event of an accidental injury or accidental death should buy a Group Personal Accident Policy. In those unfortunate circumstances caused by an accident, this policy will take care of substantial expenses and provide essential benefits that is set out under the policy.
What is Work Injury Compensation Insurance ?
Work Injury Compensation Act (WICA)* set out that an employer is liable to compensate an employee for death, sickness or injuries arising out of and and in the course of employment. The employer can also be sued under common law for damages sustained by the employees.
Work Injury Compensation Insurance policy meet your compulsory insurance requirements as well as your legal liability towards employees under the Act.
Who need to buy Work Injury Compensation Insurance ?
If you are an employer, you are required to buy a work injury compensation insurance ( WICI ) policy for: All employees doing manual work, regardless of salary level. All employees doing non-manual work, earning less than $1,600 a month.
However, outside the mandatory requirements set out above, it is still highly recommended that an employer purchase the Work Injury Compensation Insurance for all employees because, In the event of a valid claim, an employer will still need to pay compensation to eligible employee who is under a contract of service or contract of apprenticeship, regardless of salary, age or nationality.
What is Foreign Worker Medical Insurance ?
The foreign work medical insurance is a requirement to provides cover for a foreign worker's medical expenses, including hospital bills arising from treatment for causes that may not be work-related.
Who need to buy Foreign Worker Medical Insurance ?
As required by Ministry of Manpower, an employer must buy and maintain medical insurance coverage of at least $15,000 per year for each Work Permit holder.
The insurance should cover inpatient care and day surgery, including hospital bills for conditions that may not be work related.